We repair all Makes & Models and are the Honda Body Repair experts.
When you hit a bump in the road, you need a repair center you can trust. We're not just a Honda dealership, we also offer a full auto body shop and collision center. Our service team is always ready to get to work, no matter the make or model of your vehicle. With all of Boston's curvy roads, complicated rotaries and quirky traffic patterns, city driving can be aggravating. Trust us -- we understand the toll even a minor accident can take on your day-to-day life. Our auto body shop and collision center is here to alleviate your stress after an accident. Your life won't come to a screeching halt -- bring your vehicle to our auto body shop in Cambridge and we'll take care of the rest!
Touch-ups to Structural Repairs

We specialize in bumper repair and scratched surfaces, so we'll have your vehicle looking as polished as the day you drove it home from the dealership. Does your car have door dings or larger dents? We'll try a paintless dent repair first to preserve the original paint while saving you money. Are there chips or cracks in your windshield? We'll prevent them from spreading, no problem. Even if your car has sustained major structural damage during an accident, we'll fix it with the highest quality parts and materials. Our experienced service team is comprised of trained automotive industry experts. No matter how large or small the job, they'll have you back on the road in no time.

Proudly Using an Environmentally Friendly PPG Waterborne Paint System

At Cambridge Honda Auto Body, we proudly use the Envirobase® High Performance system, the leading premium waterborne paint system in North America. This High Performance system not only meets or exceeds all current North American VOC regulations, it also achieves best-in-class color accuracy and durability, ensuring your car will look good as new.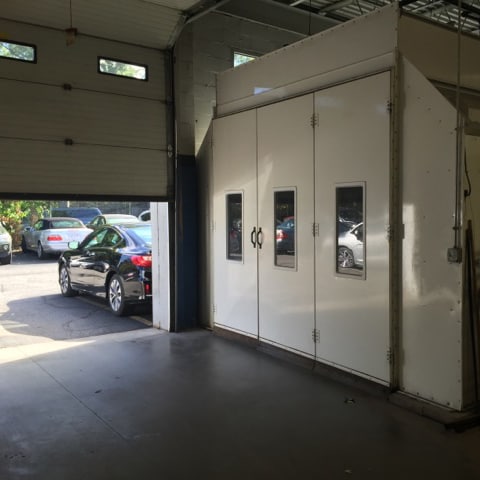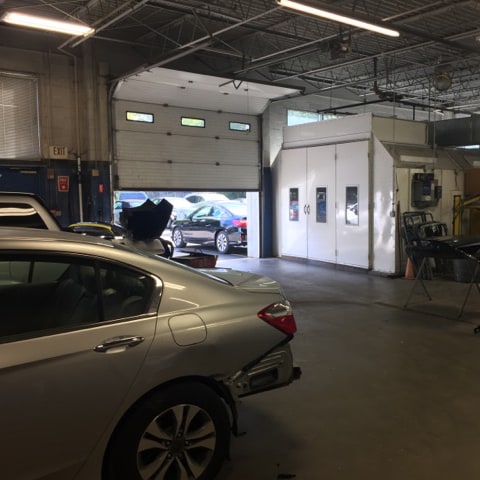 We're here to help.

There is no sound worse than that of a car crash. Whether you've been involved in a minor fender bender, or need serious body work done on your vehicle, we can help. At Cambridge Honda we know how stressful this time can be and would welcome the opportunity to take one big worry off of your plate. Our factory-trained Honda-certified collision repair staff here will make certain that the collision repair work performed on your vehicle is impeccable.

Did you know that Cambridge Honda Auto Body & Collision Center is the only full-service body shop in the Cambridge, MA area? It's true and a fact that we are proud of. We're happy to take a look at your car, truck or SUV and give you an estimate for the work that needs to be performed. Our staff takes their work very seriously and your vehicle is sure to be returned to you looking like new.