The 2017 Honda Ridgeline is now in stock at Cambridge Honda!
The Honda Ridgeline is back with a fresh new look and a suite of innovative features sure to turn heads! This modern mid-sized truck has been built for on-road and off, carrying and comfort, as well as a price and fuel economy that won't break the bank when compared to the competition.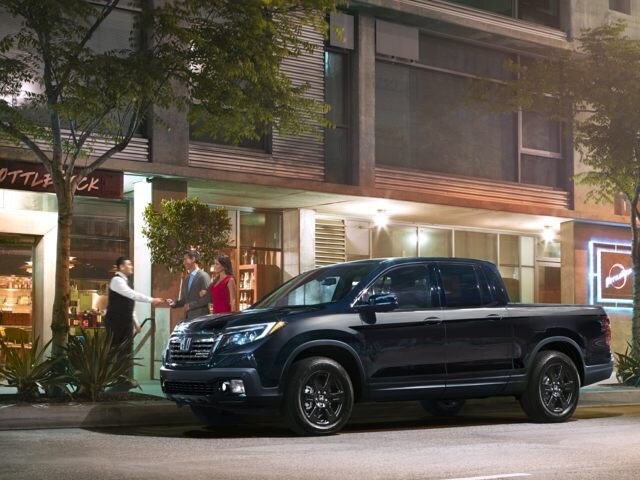 While the Ridgeline has enough towing capacity to get the job done, the trucks real ace card is its versatility. Adding to the large truck bed, which is made possible by 
m
inimized wheel well housings, the 
Ridgeline offers a multi-directional tailgate and an in-bed trunk storage space. The in-bed trunk is large enough to comfor
tably hold guitars, camping gear, as well as all the other items for your next outdoor adventure. It also features a drainage plug allowing users to easily turn it into a built-in cooler! As a bonus, the Ridgeline also offers truck bed lighting and Bluetooth audio with six exterior speakers.
Since the Ridgeline is unibody construction, as opposed to the traditional body-over-frame construction, it is significantly stiffer than its competition. This stiff body translates into a smoother, more composed, and quiet ride over uneven ground and through corners. The Ridgeline is equipped with a six speed automatic transmission and a 3.5 liter V-6 engine which is rated for 280 horsepower and 262 pound-feet of torque. Honda also offers the Ridgeline in either all-wheel or front-wheel drive depending on preference, the latter providing increased fuel economy. 
So, be sure to keep an eye out for the 2017 Honda Ridgeline coming soon to our Cambridge, MA. Honda dealership.